01 Sep 2023
International Men's Day 2023
Contents:
Get involved: #IMD23
International Men's Day occurs on 19 November 2023 (#IMD23). The theme for the celebration in Australia is "Celebrating Mateship" to encourage more men to prioritize their friendships. 
Mateship is a significant aspect of Australian national identity, particularly in close male relationships, and research indicates that strong social connections promote good health. 
International Men's Day focuses on emphasising mateship's role in enabling men to live longer, better, and healthier lives. The day presents an excellent opportunity to participate in a global discussion on masculinity and the issues boys and men face today.

5 facts about Men's Health
Men die 6 years younger than women
4 in 5 heart deaths under 65 are men
1 in 3 men die of Cancer
3 in 4 suicides are men
93% of workplace deaths are men
Discover more about International Men's Day at https://www.internationalmensday.info/

Making a difference this International Men's Day
While there are many ways you can celebrate International Men's Day, the following objectives for the event are ways you can help make a difference:
Valuing male role models
Acknowledging the contribution of men and boys
Improving male health
Tackling discrimination and disadvantage
Fostering positive gender relations
Making the world a safer place for everyone
If you are looking to help support International Men's Day , we have a diverse range of ICMI speakers that can help deliver a message with impact. Below are just some of ICMI's great male speakers available to help you and your organisation celebrate International Men's Day and Mateship.
Browse International Men's Day Speakers Contact Us 
International Men's Day Speakers
Australian of the Year 2022, Dylan Alcott AO, is one of the countries most successful and well recognised Paralympians.
In 2021 he became the only male in any form of tennis to win the 'Golden Slam', winning the Australian, French, Wimbledon and US Open Championships, together with his gold medal from the Tokyo Paralympic Games.
The people who are crazy enough to think they can change the world are the ones who do. Gus Balbontin is one of them. He's an investor, entrepreneur, founder and explorer who has spent two decades helping businesses adjust strategies, products, services, culture and individuals to better deal with rapid and regular changing markets.
David Bartlett is the only person who was both ward of the state of Tasmania for the first 18 years of his life and the former Premier of Tasmania at the young age of 40. His political experience has seen him lead companies and people across all sectors through transformative innovation and change.
Wayne Bennett AM, dubbed 'The Greatest Coach Ever,' left an indelible mark on rugby league.
In 2006, he led the Brisbane Broncos to victory in the Rugby League Grand Final, earning the title for his sixth Grand Final win.
Saroo Brierley was born in a small Indian town.
In 1986, aged only 5, he lost all contact with his family when he was at a train station waiting for his brother. He never saw his brother again. After living on the streets of Calcutta for 3 weeks by himself, Saroo was placed in a local orphanage and went on to be adopted by an Australian family.
Joe Brumm is the creator of Bluey, an animated pre-school series that made Rolling Stone's top 100 sitcoms of all time.
It's won numerous awards including 2 Logies, an Emmy, and a Bafta. Ostensibly written for 4-6 year olds, the show has reached beyond this demographic to include a passionate base of parents, grandparents and 20 year olds, with and without children.
Like your audience to laugh, learn the latest science and secrets of healthy high-performance and leave saying "that was one of the best seminars I've ever attended"?
Don Elgin is a Paralympian with an amazing story to tell.
Born without the lower half of his left leg, Don Elgin shares his journey of what it took for him to climb to the top of the world in elite sport.
Andrew Gaze AM is regarded as the greatest basketballer Australia has ever produced.
Andrew has played in a record five Olympic Games, and is the highest point scorer in Olympic history. He was a flag bearer at the Sydney Olympics.
Simon Griffiths is the co-founder and CEO of the high-growth start-up Who Gives a Crap, a profit-for-purpose toilet paper company that uses 50% of its profits to build toilets in the developing world.
Osher Günsberg is one of Australia's most recognisable personalities and arguably the 'Host with the Most'.
Osher with his warm presence and easy smile has been gracing the TV screens of Australia for almost two decades. Beginning with his work on Channel [V] in the early 2000s to seven seasons on Australian Idol.
Dr Richard "Harry" Harris has worked in anaesthesia, diving and aeromedical medicine around the world.
His passion for cave diving goes back to the 1980's and has taken him to the corners of the globe in search of new adventures.
Andrew Hoggard captivates his audience by sharing personal anecdotes and sales expertise, coupled with practical tools and concepts that bring out an individuals' best qualities.
Justin 'Jonesy' Jones is one of Australia's premier motivational speakers and extreme adventurers. Constantly pushing the boundaries of human endurance he has undertaken a number of large scale expeditions over the past 18 years. Two in particular captured global acclaim and attention, Crossing the Ditch and Crossing the Ice.
Daniel Keighran VC was awarded the Victoria Cross for intentionally drawing enemy fire to himself in order to save the lives of his teammates and fellow soldiers.
When Daniel Keighran talks, people listen.
Until the announcement of his retirement from test cricket in 2007 Justin was one of Australia's great top order batsmen. Originally playing at number three he moved to opener in 2001 and played 105 test matches scoring 7,696 runs including 23 test centuries. Few have worn the baggy green with greater pride.
Alastair Lynch, an AFL legend, author, commentator, and columnist, captivates audiences with his powerful and engaging biography.
Glenn Manton has been engaging audiences for over 20 years with his unique blend of education and entertainment. A dynamic storyteller Glenn Manton is able to draw upon his vast life experience to move audiences of all ages and backgrounds.
Michael McQueen is a multi-award winning speaker, trend forecaster and bestselling author of nine books.
With clients including KPMG, Pepsi and Cisco, he has helped some of the world's most successful brands navigate disruption and maintain momentum.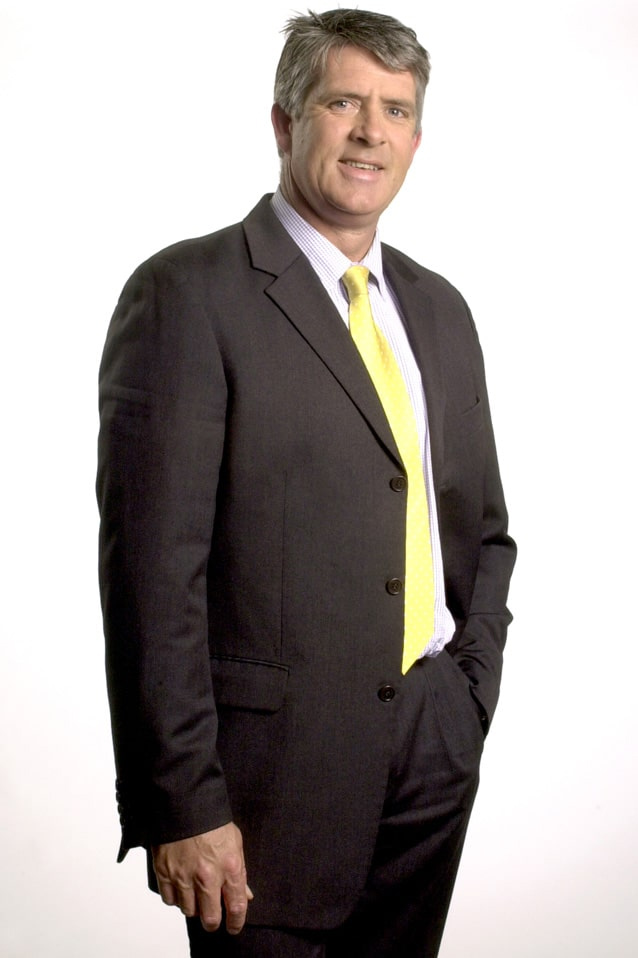 Simon O'Donnell is a sporting Australian identity.
He is unique in that he was not only an AFL footballer but also International Cricketer of the Year in 1990, a winning member of the Australian World Cricket Cup Winning Team (1986) and captain of Victoria's winning Sheffield Team in 1990.
James O'Loghlin is one of Australia's most respected and recognisable media personalities with a passion for Practical Innovation.
Russell Ord and Shanan Worrall are battlers … and survivors – in both physical and emotional environments.
The boys from Margaret River in WA became great mates after Russell saved Shanan's life during a wipeout on an offshore wave the size of a building.
Dr Dinesh Palipana OAM, a doctor, lawyer, disability advocate, and researcher, is the only quadriplegic to graduate medical school in Queensland and the second person from Australia to have quadriplegia graduate from medical school.
From working with Nelson Mandela's bodyguard team in South Africa to performing at the Edinburgh Festival Fringe in Scotland, Rob has a proven track record – on and off the speaker's platform.
Craig Reucassel is the presenter of ABC TV series War on Waste and Fight for Planet A: Our Climate Challenge.
As the former national CEO of Leo Burnett and currently on the Board of Directors of Qantas, Todd Sampson is famous for his intelligent and laconic style on the Gruen Transfer, as well as his inquisitive and creative mindset as seen in his own series, Redesign My Brain.
A sought after public speaker and bestselling author, Dr Tim Sharp has three degrees in psychology (including a Ph.D), is a regular on Australian and International TV, and is widely regarded as a leader in mental health and an authority on all things happiness within Australia.
Laugh and learn with one of Australia's most dynamic and engaging minds.
Adam has hosted award-winning breakfast radio shows in Australia's toughest markets and live current affairs TV. He has won improvised theatre competitions and once interviewed John Travolta in front of 75,000 people.
Dr Norman Swan AM hosts RN's Health Report and during the COVID-19 pandemic, has co-hosted Coronacast, a podcast on the coronavirus. Norman is also a reporter and commentator on the ABC's 7.30, Midday, News Breakfast and Four Corners and a guest host on RN Breakfast.
Dr Ross Walker has a vision to help everyone achieve total mind and body wellness and love life longer by embracing Positive Lifestyles and Preventative Health and Supplementation.
Much loved Australia television and radio host, and passionate advocate for Building the Mental Fitness of all Australians, Gus Worland wants all Australians to have their Gotcha4Life mate.
John Worsfold, a true legend of the Australian Football League (AFL), has left an indelible mark on the sport.
Back to Articles